Resources
---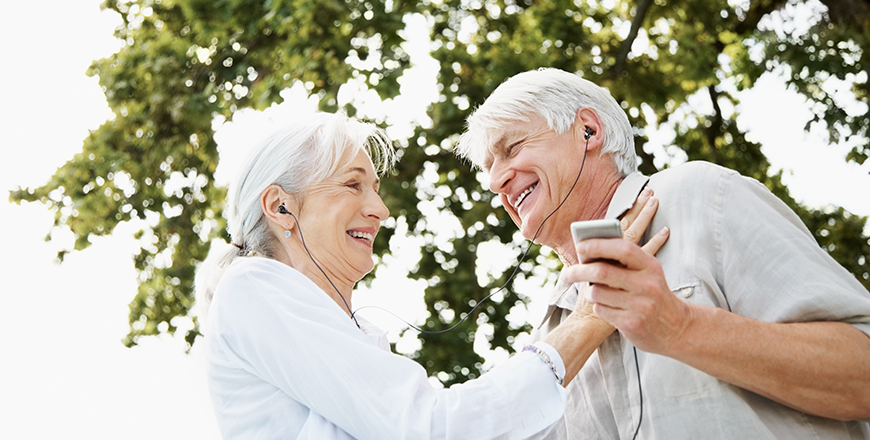 When you're facing issues dealing with health and aging, or making a decision about a long-term care or rehabilitation facility, you'll want to do your homework. This list of resources will help keep you informed.
Faq's
---
What should I consider when searching for a nursing facility?
How many residents do you serve, and what are the rooms like?
What is the food like? Do you tailor meals to those with special dietary needs?
What kinds of activities do you plan?
Who does the laundry?
What should I bring?
What are my rights as a resident?
Can my family and friends come to visit?
Can pets visit?
What are the results of your latest survey?
http://www.medicare.gov/pubs/pdf/02174.pdf
The Centers for Medicare and Medicaid Services has a comprehensive consumer guide to help you answer many of the questions you may have before making the important decision about the type of facility that's right for you or your loved one. We encourage you to visit the nursing facility that you are considering, and meet with staff. Of course, we are also happy to answer any questions you have and discuss your options. Please feel free to contact us.
We can accommodate up to 170 patients/ residents. We offer private rooms, semi-private and 3-bed rooms. But we don't just think of them as rooms. Whether you're here for a few days, or longer, we want this to be a comfortable place for you to stay so we encourage you to personalize your space with your belongings and style.
Our Food Service staff prepare delicious meals and snacks daily. Additionally, a registered dietitian will meet with you to create an individualized balanced diet — taking into consideration your likes and dislikes. From fried chicken to gourmet hamburgers to lasagna, our menu includes a balanced range of options. We also prepare meals for those with special dietary needs. Meals are served in the dining room or we can bring them to you. We invite family and friends to purchase a meal ticket and dine with us.
We believe in seizing the opportunities each day brings, which is why we are continuously updating our calendar with special events and outings. We have a Certified Activity Director who's committed to ensuring residents enjoy a variety of pastimes. We schedule engaging and creative activities each day. At the beginning of your stay, we'll spend time discussing your interests and talents so we can plan entertaining events and outings for you. Religious services are also always on the calendar.
We launder items on a daily basis on-site with a 48 -72 hour turnaround time for personal clothing. Our facility has commercial laundry machines so we encourage you to take home and launder any items that require special settings.
What you should bring will depend on how long your stay is. For the short-term rehab patient, you will probably be getting dressed and participating in therapies and regular daily activities, so you should bring:
• Clothing (several changes of exercise clothing is a popular choice)
• Comfortable shoes
• Bathrobe and slippers
• Nightgown/pajamas
• Toothbrush, toothpaste, etc.
• Grooming items such as shaving equipment, hair brushes, and make-up
• Glasses and/or hearing aids
• Personal assistive devices, such as a walker or wheelchair
For a longer stay, please see our Social Service Director for a list of items.

Nursing home residents have rights and protections under the law. It is required that nursing homes display these rights and give new residents or their representative a personal copy.
We are committed to not only following the legal requirements for residents' rights, we are constantly evaluating our approach to ensure everyone is treated with respect at all times.
We encourage as much interaction with friends and family as you'd like. We include your loved ones in activities, meals, celebrations, holidays and special events. We also have a range of volunteer opportunities available for family and friends.
Absolutely, but we ask that pets be on a leash, and that you check in with the front desk to review our pet policy.
Each year, the California Department of Public Health sends inspection teams unannounced to nursing homes throughout the state for an annual survey of their operations and facilities. Any deficiencies found in this survey are subject to correction within 90 days. A current state survey book is kept at the front desk for your review at any time. For any questions related to our survey, please contact the Administrator.
Financial Information
---
When looking for long-term care or short-term recovery services, it's important to understand what is and isn't covered, and what forms of payment your provider will accept.

The Ellison John Transitional Care Center provides service and care to anyone regardless of race, creed, sex or national origin. We accept Medicare, Medicaid, private insurance and private pay resources. The coverage of services and costs will vary based on your payer source's rules, guidelines and eligibility requirements.

Below is a brief overview of the payment sources that we accept and some of the services covered, but you should contact your payer source for more information specific to your situation and coverage plan.

What does Medicare cover?
If you meet certain conditions, Medicare will cover for a short-term stay and skilled nursing or rehabilitation services such as physical therapy. Medicare will cover some of your costs for up to 100 days. For the first 20 days, Medicare covers 100 percent of your costs. For days 21 through 100, you will be required to pay coinsurance per day, and Medicare covers any balance. You pay 100 percent of costs for each day you stay after day 100.

Medicare does not cover non-skilled assistance with Activities of Daily Living (ADL), which make up the majority of long-term care services.

For more information about Medicare, visit www.medicare.gov

What does MediCal cover?
MediCal is a joint federal and state program that helps with medical costs for some people with limited income and resources. Medicaid also offers benefits not normally covered by Medicare, like long-term nursing home care and personal care services. MediCal covers the largest share of long-term care services, but to qualify, your income must be below a certain level and you must meet minimum state eligibility requirements. Such requirements are based on the amount of assistance you need with ADL, among other qualifications.

For more information, visit www.medicaid.gov or the California Department of Health Care Services

What does private insurance cover?
Most private health insurance cover only the same kinds of limited services as Medicare. If they do cover long-term care, it is typically only for skilled, short-term, medically-necessary care.

What does long-term care insurance cover?
Most long-term care insurance policies sold today are comprehensive. They typically allow you to use your daily benefit in a variety of settings, including a nursing home. If you have a long-term care insurance policy, the buyer pays a pre-set premium. The policy then pays for the services you need, when you need them (up to its coverage limits). The best way to find out which insurance companies offer long-term care coverage is to contact your state's Department of Insurance.

How much does it cost to stay at The Ellison John Transitional Care Center?
Please call our Business office at 661-494-8600 for the current fees and services.

Where can I get more information about admission to The Ellison John Transitional Care Center?
Call 661-494-8600 and ask for our Admission Department or visit us at 43830 10th Street W., Lancaster.
Glossary of Terms
---
Following is a glossary of terms which may be helpful.


Acute
Activities of Daily Living (ADL)
Administration on Aging
Advanced Directives
Assessment
Certified Nursing Assistant (CNA)
Centers for Medicare and Medicaid Services (CMS)
Continuing Care Retirement Communities (CCRC)
Durable Power of Attorney (DPAHC)
Dual Eligibles
Health Care Directive
Health Care Power of Attorney
Hospice
Hospice Care
Living Will
Long Term Care (LTC)
Medicaid (Medical in California)
Medicare
Medicare Part A
Medicare Part B
Nurse, Licensed Vocational (LVN)
Nurse, Registered (RN)
Occupational Therapy
Ombudsman
Physical Therapy
Power of Attorney
Pre-Admission Screening
Resident Care Plan
Respite Care
Skilled Nursing Care
Skilled Nursing Facility (SNF)
Speech Therapy
A sudden and severe condition
Physical functions that an individual performs each day, including bathing, dressing, eating, toileting, walking or wheeling, and transferring into and out of bed.
An agency of the U.S. Department of Health and Human Services. AOA is an advocate agency for older persons and their concerns at the federal level. AOA works closely with its nationwide network of State and Area Agencies on Aging (AAA).
A written statement of an individual's preferences and directions regarding health care. Advanced Directives protect a person's rights even if he or she becomes mentally or physically unable to choose or communicate his or her wishes.
Determination of a resident's care needs, based upon a formal, structured evaluation of the resident's physical and psychological condition and ability to perform activities of daily living.
The CNA provides personal care to residents or patients, such as bathing, dressing, changing linens, transporting and other essential activities. CNAs are trained, tested, and certified and work under the supervision of an RN or LVN.
Formerly the U.S. Health Care Financing Administration, CMS is an element of the Dept. of Health and Human Services, which finances and administers the Medicare and Medicaid programs. Among other responsibilities, CMS establishes standards for the operation of nursing facilities that receive funds under the Medicare or Medicaid programs.
Housing communities that provide different levels of care based on the needs of their residents – from independent living apartment to skilled nursing in an affiliated nursing facility. Residents move from one setting to another based on their needs, but continue to remain a part of their CCRC's community. Typically CCRCs require a significant payment prior to admission, then charge monthly fees above that.
A legal document in which a competent person gives another person (called an attorney-in-fact) the power to make health care decisions for him or her if unable to make those decisions. A DPA can include guidelines for the attorney-in-fact to follow in making decisions on behalf of the incompetent person.
Someone who is qualified for both Medical and Medicare.
A written legal document which allows a person to appoint another person (agent) to make health care decisions should he or she be unable to make or communicate decisions.
The appointment of a health care agent to make decisions when the principal becomes unable to make or communicate decisions.
Hospice/palliative care is provided to enhance the life of the dying person. Often provided in the home by health professionals, today there are many nursing facilities and acute care settings that also offer hospice services. Hospice care, typically offered in the last six months of life, emphasizes comfort measures and counseling to provide social, spiritual, and physical support to the dying patient and his or her family.
The provision of short-term inpatient services for pain control and management of symptoms related to terminal illness.
A legal document in which a competent person directs in advance that artificial life-prolonging treatment not be used if he or she has or develops a terminal or irreversible condition and becomes incompetent to make health care decisions.
The broad spectrum of medical and support services provided to persons who have lost some or all capacity to function on their own due to a chronic illness or condition, and who are expected to need such services over a prolonged period of time. Long term care can consist of care in the home by family members who are assisted with voluntary or employed help, adult day health care, or care in assisted living or skilled nursing facilities.
The federally supported, state operated public assistance program that pays for health care services to people with a low income, including the elderly or disabled persons who qualify. Medicaid pays for long term nursing facility care, some limited home health services, and may pay for some assisted living services, depending upon the state.
The federal program providing primarily skilled medical care and medical insurance for people aged 65 and older, some disabled persons and those with end-stage renal disease.
Hospital insurance that helps pay for inpatient hospital care, limited skilled nursing care, hospice care, and some home health care. Most people get Medicare Part A automatically when they turn 65.
Medical insurance that helps pay for doctor's services, inpatient hospital care, and some medical services that Part A does not cover (like some home health care). Part B helps pay for these covered services and supplies when they are medically necessary. A monthly premium must be paid to receive Part B.
A graduate of a state-approved nursing education program, who has passed a state examination and been licensed to provide nursing and personal care under the supervision of a registered nurse or physician. An LVN administers medications and treatments and acts as a charge nurse in nursing facilities.
Nurses who have graduated from a formal program of nursing education (two-year associate degree, three-year hospital diploma, or four-year baccalaureate) and passed a state-administered exam. RNs have completed more formal training than licensed practical nurses and have a wide scope of responsibility including all aspects of nursing care.
Services provided to those individuals who are unable to cope with the tasks of everyday living and who are threatened or impaired by physical illness or injury, psychosocial disability, or development deficits. Occupational therapists work in hospitals, rehabilitation agencies, long-term care facilities, and other health-care organizations.
The ombudsman program is a public/government/community-supported program that advocates for the rights of all residents in 24-hour long-term care facilities. Volunteers visit local facilities weekly, monitor conditions of care, and try to resolve problems involving meals, finances, medication, therapy, placements and communication with staff.
Services provided by specially trained and licensed physical therapists in order to relieve pain, restore maximum function, and prevent disability or injury.
A legal document allowing one person to act in a legal manner on another's behalf pursuant to financial or real-estate transactions.
An assessment of a person's functional, social, medical, and nursing needs, to determine if the person should be admitted to nursing facility or other community-based services available to eligible Medicaid recipients.
A written plan of care for nursing facility residents developed by an interdisciplinary team which specifies measurable objectives and timetables for services to be provided to meet a resident's medical, nursing, mental and psychosocial needs.
Scheduled short-term nursing facility care provided on a temporary basis to an individual who needs this level of care but who is normally cared for in the community. The goal of scheduled short-term care is to provide relief for the caregivers while providing nursing facility care for the individual. Short-term stay beds used for respite care must be distinct from general nursing facility beds.
Nursing and rehabilitative care that can be performed only by, or under the supervision of, a licensed and skilled medical personnel.
Provides 24-hour nursing care for chronically-ill or short-term rehabilitative residents of all ages.
This type of service helps individuals overcome communication conditions such as aphasia, swallowing difficulties and voice disorders. Medicare may cover some of the costs of speech therapy after client meets certain requirements.
Web Resources
---
The Internet can be a valuable research tool when searching for a care center or researching care options, or educating yourself about long-term and short-term clinical care, rehabilitation therapy or aging issues. As with any research, always verify the information you find and include physicians, relatives and experts you trust in your decision-making process.


Useful sites:
•
The American Health Care Association
is a non-profit federation of affiliate state health organizations, representing more than 11,000 non-profit and for-profit care providers responsible for approximately one million elderly and disabled individuals each day.
•
The Centers for Medicare and Medicaid Services
is the federal agency that runs the Medicare program. In addition, CMS works with states to run the Medicaid program. CMS works to make sure that the beneficiaries in its programs are able to get high-quality health care.
•
California Department of Public Health
is a government agency dedicated to optimizing the health and well-being of the people in California.
•
California Department of Health Care Services
provides Californians with access to affordable, integrated, high-quality health care, including medical, dental, mental health, substance use treatment services and long-term care.
•
California State Long-Term Care Ombudsman Program
is authorized by the federal Older Americans Act and its State companion, the Older Californians Act to investigate and endeavor to resolve complaints made by, or on behalf of, individual residents in long-term care facilities.
•
McKnight's Long-Term Care News
is a business newsmagazine for companies and individuals who are providing long-term care in all areas of the continuum of care, from assisted living to skilled nursing.
•
Medicare
is the federal system of health insurance available to persons aged 65 and over.
•
Medicaid
is the federal and state-funded welfare program to provide health and medical services to individuals in need.
•
The United States Administration on Aging
is the federal focal point and advocate agency for older persons and their concerns. Through information, referral and outreach efforts at the community level, the Administration seeks to educate older people and their caregivers about the benefits and services available to help them.
• Most states have a department of aging website — find your state's using the search engine of your choice.